Personal Injury Attorney With Over 30 Years of Experience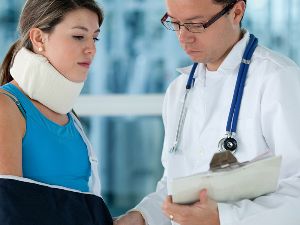 Personal Injury Lawyer Fighting to Maximize Your Compensation
Personal injury victims will need an experienced lawyer to help them recover compensation.
Attorney Chris Purcell has a perfect 10/10 score on Avvo, which is partly due to the honest reviews left by his former clients.
Chris Purcell was given the Top Gun Award by the Orange County Trial Lawyers Association.
Clients appreciate that our attorneys always provide aggressive legal representation.
Our peers in the legal community have recognized us as one of the best law firms in the county.
If you have been injured, schedule a free consultation with our award-winning law firm today.

The vast majority of personal injury claims involve the concept of negligence. As a member of society, you are required to act in a way that does not put others in danger. People that fail to act responsibly are negligent, and may be liable if their negligence causes another person harm. For example, let's say a driver gets behind the wheel while intoxicated, collides with a car, and injures the other driver. Choosing to drive while drunk is an example of negligence, so therefore the driver would be held liable for the victim's injuries under personal injury law.
Personal injury victims may be able to recover compensation from the negligent party that caused them harm. These victims may be awarded compensation to help them cover their current and future medical expenses, lost wages, and pain and suffering that they have experienced as a result of their injuries. If you have been injured, discuss your legal options with an experienced attorney today.
Law Firm With A History of Winning Large Car Accident Verdicts
Car Accident Attorney Dedicated to Seeking Justice For Victims
Our award-winning law firm represents clients throughout Southern California.
Attorney Chris Purcell is dedicated to helping you recover as much compensation as possible after a car accident.
Chris Purcell attended the prestigious Trial Lawyers College, which was founded by one of the top attorneys in the country.
Chris Purcell is known as an aggressive lawyer who provides each client with honest legal advice.
We have been recognized as one of the best law firms in the area, partly due to the positive reviews left by former clients.
If you have been injured in a car accident, one of the first things that you should do is call an attorney. Many car accident victims make the mistake of thinking that they can handle their claim without the help of an attorney. But, these victims don't understand the risks involved with working with an insurance company without an attorney. Insurance adjusters will try to get in contact with you as soon as possible after an accident and ask you to give a statement. Insurance companies may even try to blame you for the accident or question whether your injuries truly exist. Dealing with this can be incredibly frustrating and stressful, especially if you are trying to recover from the injuries that you sustained in the accident. Let an experienced attorney handle the negotiations with the insurance company so you can focus solely on your recovery while your attorney aggressively pursues the compensation you deserve.
Lawyer With A Passion For Helping Families of Wrongful Death Victims
Wrongful Death Attorney With the Legal Skills You Need
Attorney Chris Purcell was part of the team of attorneys that secured the highest wrongful death verdict—$150 million—in the state of California.
Chris Purcell is an award-winning lawyer who has been honored by the Orange County Trial Lawyers Association.
The lawyer rating website, Avvo, has given Chris Purcell the best score possible due to his positive reviews from former clients.
Unlike other top law firms, we are truly committed to making a difference in the lives of others.
To learn how our law firm can help, schedule a free consultation with our honest and aggressive team today.
A wrongful death claim is a civil lawsuit that arises when someone is killed by the negligent acts of another person. This is not a criminal case where the defendant will be sentenced to jail for the death of the victim, but rather a civil case where the victim's family attempts to recover compensation for their losses.
California law only permits certain individuals from filing a wrongful death claim. The state allows the victim's spouse, domestic partner, or children to file a claim after the loss of a loved one. Other relatives such as stepchildren and parents may be able to file a claim if they were financially dependent on the victim prior to his death. These family members have two years from the date of their loved one's death to file a wrongful death claim. After the two years has passed, they lose the right to seek compensation from the negligent party.
If you believe your loved one's life was cut short by a negligent person, speak to an attorney right away to discuss whether you can file a wrongful death claim.
Legal Services Provided to Medical Malpractice Clients in the Inland Empire
Medical Malpractice Attorney Capable of Handling Complex Medical Cases
Top attorney Chris Purcell has a deep understanding of complicated medical issues that may arise during a malpractice case.
Medical malpractice victims will need an honest lawyer who can provide aggressive representation.
Chris Purcell has been included on the list of Super Lawyers multiple times.
If you work with our law firm, you won't have to pay unless our award-winning attorneys help you recover compensation.
Learn why we are one of the best law firms by reading some of the reviews left by our former clients.
Medical professionals such as doctors, nurses, and surgeons are supposed to treat patients' illnesses and other health conditions, but some medical professionals end up doing more harm than good. If a medical professional breaches the standard of care when treating you, it's medical malpractice. The standard of care is a set of rules and procedures that medical professionals should use when treating a patient for a specific condition. To put it simply, to prove medical malpractice occurred, you must show that another competent doctor would not have made the same mistake under the same circumstances.
There are many different types of medical malpractice, but the most common one is misdiagnosis. This occurs when a doctor fails to diagnose a patient or incorrectly diagnoses a patient. Either way, the patient does not receive the treatment they need, and suffers harm as a result of the doctor's negligence.
If you have been injured by a negligent doctor, speak to an attorney at once to discuss your legal options.
Trial Attorney With Slip and Fall Experience And Who Will Fight Aggressively on Your Behalf
Slip and Fall Lawyer Holding Negligent Property Owners Accountable
Slip and fall cases can be complex, so you will need to work with an honest and aggressive personal injury lawyer.
Our award-winning attorneys will ensure that you are fully and fairly compensated for your injuries.
Attorney Chris Purcell has received a perfect 10/10 on Avvo because of the many reviews written by clients.
Our law firm has represented the injured for over three decades.
Legal professionals in the community have recognized us as one of the best law firms in the state.
Schedule a free consultation with our top lawyers today.
Property owners are required to remove any dangerous conditions that could injure visitors. But unfortunately, many property owners fail to do so, and slip and fall accidents occur as a result. A slip and fall accident can occur when someone falls after coming into contact with uneven walkways, slippery floors, defective stairs, or loose rugs. Some people may be able to catch their balance before they fall to the ground, but others lose their footing and sustain serious injuries such as broken bones, head trauma, and spinal cord injuries.
Compensation is not guaranteed just because you fell on another person's property. In order to recover compensation, you will need an experienced attorney who can help you prove that the property owner was negligent. The property owner may try to place the blame on you and say it was your own carelessness that led to the accident. Don't let this happen to you—contact an attorney today to discuss your case.
Civil Law Attorney Fighting For Victims of Birth Injuries
Birth Injuries Lawyer Representing Families in the Inland Empire
The law firm that you choose can make all the difference in your birth injury case, so be sure that you work with the best.
Attorney Chris Purcell always receives rave reviews from his former clients because of his honest and aggressive legal representation.
Chris Purcell is an award-winning lawyer who is active on the board of the Orange County Trial Lawyers Association.
Other attorneys and clients recognize Purcell Law as one of the top law firms in the county.
Every mother who is preparing to give birth hopes that she will bring home a healthy baby. But unfortunately, this doesn't happen for many mothers. The doctors,  nurses, and other medical professionals that are responsible for a mother's health during labor and delivery often make mistakes that injure the baby. Birth injuries can occur when a medical professional fails to monitor the infant for signs of distress, fails to order or perform a C-section, administers too much medication to the mother, or improperly uses equipment such as forceps to pull the baby out. These are all examples of medical malpractice, and if your child is injured, you may be able to recover compensation for your medical expenses, lost wages, and pain and suffering.
It's important that you work with an experienced attorney if your baby has been injured at birth. Medical malpractice cases can be complex and often involve complicated medical issues. Our attorneys have a thorough understanding of the medical issues that may arise in your birth injury case, and we know how to help you recover the compensation that your family deserves.
If you have been injured, schedule a free consultation with the personal injury attorneys in our law office at once. Some of our practice areas include car accidents, motorcycle accidents, truck accidents, pedestrian accidents, wrongful death cases, dog bites, and premises liability. We have multiple local offices and are proud to protect the rights of clients in Santa Ana, San Bernardino, and throughout Riverside County. Call 951-387-5073 or fill out the form on our website to get started.