Skilled Premises Liability Lawyer Representing Victims in Orange County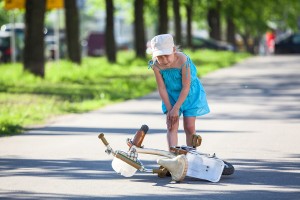 Property owners (and designated property managers) have a legal duty to manage, supervise, and operate their properties in a way that minimizes any risk to guests or residents of the property. If you have been injured in Orange County because of a property owner's negligence, you may have a legal right to compensation through a premises liability claim. Orange County premises liability attorney Chris Purcell at Purcell Law represents victims in Irvine, Santa Ana, Costa Mesa, Anaheim, and throughout Orange County. Chris advocates for clients in premises liability cases involving but not limited to:
– Falls in stairwells
– Slip-and-fall or trip-and-fall accidents
– Injuries from building code violations
– Injuries from falling objects
– Injuries from fires
– Swimming pool accidents
– Injuries from collapsed decks and defective structures
– Injuries caused by negligent security at nightclubs, concerts, or other events
– Accidents caused by other hazardous property conditions
WHAT IS PREMISES LIABILITY IN CALIFORNIA? AN ATTORNEY IN ORANGE COUNTY EXPLAINS
In California, the term premises liability refers to the obligation that property owners have to maintain safe conditions for all visitors and residents of their property.
Under the premises liability law, property owners can be held liable for any injuries that occur to residents or guests while on the property as long as the injury was as a result of unsafe or dangerous conditions. The one exception to this law is if the injured party was unlawfully trespassing on the property. In this case, the property owner would not be liable for any injuries that the trespasser suffers on the property.
Property owners could be liable if a visitor falls on broken stairs, falls off a staircase because of a missing handrail, slips on a wet surface that is not clearly marked with signs, is injured by the dog on the property, or gets mugged or assaulted due to a lack of security or lighting in the parking area.
HOW EXPERIENCED LAW FIRMS CAN PROVE A PROPERTY OWNER IS LIABLE
An effective premises liability case proves the property owner was in fact liable for the injuries that occurred on his or her property. To do this, your attorney must be able to show the property owner had prior knowledge of the hazardous condition and did not make an effort to repair or reduce the risk associated with it. Property owners generally cannot be held liable when they can prove they were not aware of the issue. However, if they were not aware of it because they failed to regularly inspect the property, they will still be liable. This is because property owners have a duty to regularly inspect their property to look for safety hazards.
Keep in mind property owners are not automatically liable if an injury occurs on their property. Certain accidents are completely out of their control. For example, a property owner cannot stop a visitor from tripping on his or her shoelace. Even if this accident occurs on the property owner's land, he was not at fault because there were no hazardous conditions present.
But, if it can be proven that the property owner failed to do his or her part to keep you safe, you may be entitled to compensation, but you will need an attorney to help you recover the damages you deserve. Contact attorney Chris Purcell immediately following your injury. During the free consultation, Chris Purcell will review the details of your case to determine whether the property owner should be held liable.
TRUSTED ATTORNEYS EXPLAIN COMPARATIVE NEGLIGENCE LAWS IN CALIFORNIA
There is one more law you should be aware of that can be applied to premises liability cases. It is known as comparative negligence, and it could affect the amount of compensation you are entitled to receive for your injuries.
Comparative negligence assigns blame to two or more different parties after an accident. If a customer at a retail store slips and falls, it may be determined later on that both the property owner and the victim were partly at fault. Perhaps it is determined the property owner was more at fault than the victim, so the property owner is assigned 80% liability, and the victim is assigned 20% liability. Therefore, if your total compensation for your injuries was originally $10,000, if you were assigned 20% liability, you would only be eligible to receive $8,000, which is the original amount minus 20%. Although in this example the victim loses out on $2,000, the victim still recovers compensation, so it's not a complete loss.
Comparative negligence may or may not be a factor in your premises liability case. Even if it is, you may still be entitled to compensation for your injuries, just not as high of an amount. Schedule a free case evaluation with Chris Purcell to discuss whether comparative negligence will play a role in your case.
ONE OF THE TOP LAWYERS IN ORANGE COUNTY WITH OVER THREE DECADES OF EXPERIENCE
Chris Purcell understands that after a serious injury, you may experience some setbacks and face medical, financial, and emotional challenges. He will stand up to the insurance companies and aggressively fight for the compensation you deserve and protect your rights. With more than twenty years of experience representing victims in premises liability cases, he's established a reputation in Orange County for honesty, diligence, and aggressiveness. He has experience representing people in cases involving slip and fall accidents, premises liability, motorcycle accidents, construction accidents, truck accidents, pedestrian accidents, dog bites, product liability, and bicycle accidents. Chris Purcell prepares each case for the possibility of a trial. He takes the time to investigate the causes of accidents, to understand the full extent of your injuries, and to compile the evidence that can be critical to the successful prosecution of your personal injury claim.
SEEK REPRESENTATION FROM OUR LAW FIRM TO TAKE YOUR LIFE BACK
If you've been injured on another person's property, Chris Purcell is committed to helping you get your life back and helping you move forward in the most positive way possible. Compensation may not reverse your injuries, but it may provide you the financial resources you need to pay your medical expenses and live comfortably. All premises liability claims are handled on a contingency fee basis, so you pay no fees unless and until Purcell Law recovers compensation for you. To schedule a free consultation with an Orange County premises liability lawyer, call 714-884-3006 or contact Chris by email today.