Knowledgeable Injury Lawyer Representing Victims in Riverside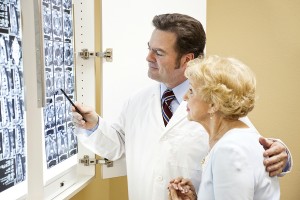 Catastrophic injuries are unexpected, shocking, and heartbreaking, and a catastrophic injury can happen to anyone. Unlike the more frequent and more typical injuries that heal after a few days or weeks, catastrophic injuries can be long-term or permanent, and such injuries may require years of costly medical treatment. When a catastrophic injury is caused by someone else's negligence, it is imperative for the victim to pursue the maximum available compensation.
Of course, no amount of cash can truly compensate anyone for a catastrophic injury, but catastrophic injury victims will face considerable and long-term medical expenses and related losses. If you or someone you love sustains a catastrophic injury in southern California – now or in the future – obtain legal help promptly by contacting experienced Riverside catastrophic injury attorney Chris Purcell at Purcell Law.
A RIVERSIDE COUNTY ATTORNEY DEFINES CATASTROPHIC INJURIES
Riverside personal injury attorney Chris Purcell handles catastrophic injury cases including but not limited to:
Amputations
Traumatic brain injuries
Spinal cord injuries
Broken and fracture bones
Severe burns
Back, neck and knee injuries
Traumatic brain injuries are perhaps the most serious kind of injury that can occur after an accident, but unfortunately, they are all too common. These injuries occur after a violent blow, such as a motorcyclist hitting the pavement after a motorcycle accident. TBIs are classified as either mild, moderate or severe depending on the extent of the injury. Mild TBIs are also known as concussions. Concussions may or may not lead to unconsciousness, but moderate and severe TBIs always cause the victim to lose consciousness. The victim may be unconscious for just a few minutes, or for hours, days, weeks or even months. If you have suffered a brain injury, you may have to live with the consequences for years or the rest of your life, depending on the severity.
PERSONAL INJURY ATTORNEYS EXPLAIN WHY BURN INJURIES ARE SO CATASTROPHIC
Burns are another type of catastrophic injury that can occur after an accident. The most common types of burns are caused by fire or exposure to extremely hot temperatures, but other kinds, such as chemical or electrical burns, do exist. Burns can cause serious nerve damage and can be very painful to treat. Victims will often have to go through skin grafting treatment, which involves taking healthy skin from another part of the body and putting it on the affected area. If the burns caused disfigurement or scarring, the victim may have to receive reconstructive plastic surgery. Very severe burns can go past the skin and burn the muscles, tendons and bones underneath. These are known as fourth degree burns, the most serious and painful type.
TOP LAW FIRMS IN RIVERSIDE CAN ASSIST VICTIMS WITH OTHER TYPES OF CATASTROPHIC INJURIES
Shoulders and knees are mobile joints, so they are often injured during accidents. Shoulders can be dislocated, or the rotator cuff can be completely torn as a result of an accident. After an accident, victims may also suffer from fractured knees or torn meniscuses, which make it very difficult or even impossible to get around until the injury has healed. Neck and back injuries can also be debilitating as they greatly limit your mobility. Common injuries include spinal cord damage, slipped disks, pinched nerves, and fractures. The recovery process for these injuries is painful and long, and in fact, some injuries such as those to the spinal cord, may never heal.
WHAT ARE THE LONG-TERM CONSEQUENCES OF AN AMPUTATION?
The loss of a limb is also a catastrophic injury that can occur after an accident, usually construction, car or motorcycle accidents. When the amputation is done to a leg, it can greatly impact your mobility and day-to-day life. Amputations of arms, hands or fingers can affect the kind of work you are able to do and the tasks you can perform without the help of others. Basically, an amputation can limit the type of work you can do, which will have an effect on the income you are able to make on your own. Amputations can also cause emotional damage. Many amputation victims suffer from depression, anxiety and mood swings after an accident as they adjust to their new limitations. Although victims may be able to use prosthetic limbs, this can still be emotionally and psychologically damaging.
If you or a loved one has suffered a catastrophic injury, whether it is one of the injuries listed above or not, speak to experienced personal injury lawyer Chris Purcell as soon as possible. Chris Purcell can review the details of your case to determine if another party should be held liable for your injuries. Compensation may be within your reach, but you need to take the first step—make the call to Chris Purcell today for a free legal consultation.
LET OUR INJURY LAWYERS FIGHT TO RECOVER THE COMPENSATION YOU DESERVE
Catastrophic injuries can be any injury that causes long-term or permanent disability. Such injuries can happen anywhere – in swimming pools, at the job site, in traffic collisions, and in incidents of medical malpractice. Negligent property owners and negligent product manufacturers are sometimes found partially or entirely liable for a catastrophic injury.
Victims injured by negligence are entitled to full reimbursement – and sometimes more – but they'll need advice and representation from an experienced attorney who knows what it takes to win – Chris Purcell. For more than twenty years, Chris Purcell has effectively represented catastrophic injury victims in Riverside and throughout southern California, and he's won a number of important cases for catastrophic injury victims. If Chris cannot negotiate a satisfactory settlement, he will fight aggressively in the courtroom for the compensation you are entitled to and the justice you deserve.
SEEK REPRESENTATION FROM A LAW FIRM WITH OVER THREE DECADES OF EXPERIENCE
At first, the challenges faced by those who sustain catastrophic injuries can seem hopeless. Riverside catastrophic injury lawyer Chris Purcell can help victims and their families keep hope alive. Chris Purcell is steadfastly committed to winning the maximum possible compensation for catastrophic injury victims. He represents clients throughout the Inland Empire region and across southern California. He has experience representing people in personal injury laws cases involving slip and fall accidents, dog bites, pedestrian accidents, auto accidents and premises liability. Chris handles all injury claims on a contingency basis, so injury victims pay no attorneys' fees until a settlement is reached or a verdict is rendered. To set up a free first consultation with attorney Chris Purcell and receive legal advice about your claim, please call 714-332-5098 or contact Purcell Law by email today.