Knowledgeable Bus Accident Lawyer Representing Orange County Victims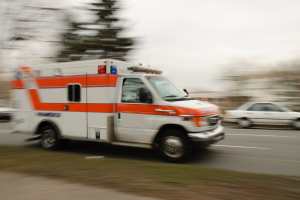 Every day across the United States, thousands depend on public transportation as a way to beat high gas prices, traffic congestion, and long commutes. In Orange County alone, thousands ride buses daily, including schoolchildren and teens; for many, it's their only transportation. If you or someone you love has been injured in a public transportation accident while riding a bus, taxi, or train in Orange County, contact an experienced Orange County bus accident attorney – Chris Purcell at Purcell Law in Irvine or Santa Ana – immediately. You may be able to have your medical treatment and related expenses reimbursed by pursuing a personal injury claim. Chris represents clients throughout Orange County including Santa Ana, Irvine, Anaheim, Costa Mesa, and Fullerton.
WHAT TO DO AFTER A BUS ACCIDENT
A bus is defined as any vehicle that can safely transport 10 or more passengers. This can mean school buses, large vans, church buses, city buses, airport shuttles, trolleys, tour buses and interstate carriers such as those provided by Greyhound.
When you ride on a bus, you never expect to get into an accident and suffer injuries, but unfortunately, this is what happens to many innocent people across the country. Although you may be in shock after an accident and scrambling to make sense of what just happened, it's important that you seek medical attention immediately. Even if you don't think your injuries are serious, you need to see a medical professional to confirm this. Otherwise, symptoms may start to appear hours later, when it is too late to properly treat them. Keep all documentation related to your medical treatment, and follow the doctor's orders carefully.
WHY DO LAW FIRMS RECOMMEND THAT YOU GATHER EVIDENCE AFTER A BUS ACCIDENT?
If possible, take photographs at the scene of the accident. Make sure to document your injuries, the damage to the bus and any other vehicles that were involved in the accident as well. The more evidence you can gather, the stronger your case will be later on.
After you have completed these steps, your next move should be to contact an attorney. Buses are regulated by different agencies and laws than regular motor vehicles, so you will need to work with an attorney who is familiar with the complexities of this area of law. If a government entity was involved with the bus accident, you may have a shorter period of time to file the personal injury claim.
EXPERIENCED LAWYERS CAN HELP YOU DETERMINE WHO IS RESPONSIBLE AFTER A BUS ACCIDENT
There are a number of parties that may be responsible for your injuries caused by a bus accident. State or local governments may be liable if a government-owned bus was involved in the accident and it can be proven the driver was acting negligently. A bus maintenance company may be liable if they were hired to properly maintain the bus and failed to do so. If the poor maintenance led to the accident, this company would be held liable.
A bus company may be held liable, too. The company is responsible for hiring qualified drivers, making sure they are trained properly, and maintaining the bus, unless this is outsourced to another company. If the bus operator fails to meet these legal obligations, they may be held liable when an accident occurs. Drivers of other vehicles may also be liable if they were driving negligently and crashed into the bus. School districts may be liable for the accident if a school bus was involved and it can be proven the driver was acting negligently.
For help determining who is liable for your injuries and then holding the party or parties accountable, speak to attorney Chris Purcell immediately following your accident.
HOW DO ORANGE COUNTY ATTORNEYS PROVE NEGLIGENCE?
Many bus accidents are caused because of the driver's or the operator's negligence. When you work with Chris Purcell, he can help identify signs of negligence that may have led to your injuries. Some examples of negligence include:
The driver was driving while distracted by a phone, radio, or other technological device
The bus was not properly maintained, and the accident was a result of this lack of maintenance
The company which was responsible for the bus overscheduled the driver and the accident resulted because of driver fatigue
The driver was driving under the influence of illegal drugs and/or alcohol
At the time of the accident, the bus was over the maximum capacity of passengers or the passengers were not seated appropriately and therefore the bus should not have been in operation
The driver was not following posted traffic signs, including speed limit, stop, yield or merge signs
This is not an all-inclusive list of ways that a bus driver or a bus company can be negligent. If you were injured in a bus accident because of someone's negligence, it is imperative that you speak with attorney Chris Purcell as soon as possible to discuss your legal options.
ATTORNEY CHRIS PURCELL HAS OVER THREE DECADES OF EXPERIENCE FIGHTING FOR VICTIMS IN ORANGE COUNTY
Public transportation accidents can injure and kill scores of people. Bus and train wrecks cause plenty of serious physical injuries as well as lasting emotional damage. A bus is legally considered a "common carrier," so under the law a bus company and driver must act responsibly and provide safe transportation. If they fail to do so, and if you're injured because of that failure, Chris Purcell can evaluate your circumstances and explain your legal options. Chris has more than three decades of experience; he has advocated for thousands of accident victims in Orange County. Chris Purcell understands your concerns when you've been injured. Trust him to fight aggressively for justice on your behalf.
OUR CALIFORNIA LAW FIRM CAN PROVIDE BUS ACCIDENT VICTIMS WITH LEGAL REPRESENTATION
Personal injury attorney Chris Purcell is passionate about increasing the quality of his clients' lives after a bus, train, or taxi accident and helping you move forward in the most constructive way possible. He has experience representing clients in cases involving motorcycle accidents, pedestrian accidents, bus accidents, spinal cord injuries, catastrophic injuries, construction accidents, dog bites, slip and fall accidents, bicycle accidents, defective products and premises liability. All personal injury claims are handled on a contingency fee basis, so there is no fee unless and until Purcell Law recovers the damages you deserve. To arrange a free consultation with an Orange County bus accident lawyer, please call 714-884-3006 or contact Chris Purcell by email today.