Experienced Spinal Injury Lawyer Representing Victims in Orange County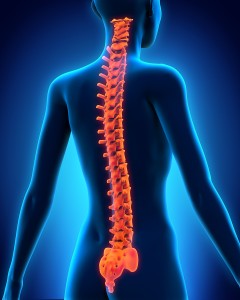 A serious, long-term spinal injury can be caused by any damage to the vertebrae. Spinal cord injuries can occur in falls, auto accidents, sports accidents, and in violent circumstances like shootings, stabbings, and assaults. When the spinal cord is damaged, the results can be tragic; spinal cord injuries frequently cause permanent disability. If you are a spinal cord injury victim, and if you were injured by another person's irresponsible negligence in Orange County, speak with a trusted Orange County spinal cord injury attorney – Chris Purcell at Purcell Law, with offices in Santa Ana and Irvine – immediately. You have a legal right to be reimbursed for your medical treatment and other injury-related expenses when another person's negligence is the cause of your injury. After representing spinal injury victims for more than twenty years, Chris Purcell understands the suffering that spinal cord injuries can inflict. Call Chris today to discuss your spinal cord injury case.
WHAT ARE THE DIFFERENT TYPES OF SPINAL CORD INJURIES?
Unfortunately, many spinal cord injuries lead to partial or total paralysis. Injuries to the spine can be classified as either complete or incomplete, depending on the extent of the damage. Complete injuries result in no muscle control or sensation below the area of the spinal cord that was injured. Incomplete injuries are those that result in only partial paralysis below the injured area.
Incomplete injuries may slowly improve over time, and eventually, the victim may regain up to 50% of his or her functionality. This is never a guarantee, but it is always the best case scenario for victims who have suffered an incomplete spinal cord injury. However, complete injuries are permanent, so no recovery can be expected.
CONTACT AN ATTORNEY AS SOON AS YOU SPOT THE EARLY SYMPTOMS OF A SPINAL CORD INJURY
The early symptoms of spinal cord injuries may not seem serious, so many victims ignore the symptoms or don't even notice them. Some of these early symptoms can include:
Muscle weakness or fatigue
Digestive issues
Shortness of breath
Loss of bowel or bladder function
Losing sensation in the limbs
Elevated heart rate
Elevated blood pressure
WHY SPINAL CORD INJURY VICTIMS NEED TO GET IN TOUCH WITH EXPERIENCED LAWYERS IN ORANGE COUNTY
The severity of the spinal cord injury will depend on the accident and the location of the injury. Most victims will require additional care, medication and assistive medical equipment for the rest of their lives. Because of this, medical expenses can be massive, and you should not have to pay them if your injury occurred because of someone else's negligence. You may be entitled to compensation for your medical expenses, loss of wages, loss of consortium, pain and suffering and more, but first you have to contact attorney Chris Purcell for a free legal consultation.
WHAT TYPES OF COMPENSATION CAN ATTORNEYS HELP SPINAL CORD INJURY VICTIMS RECOVER?
Spinal cord injuries are some of the most severe injuries that you can suffer from after an accident. They are catastrophic, disabling and can greatly impact the victim's quality of life. If a spinal cord injury was caused by someone else's negligence—whether it was a driver of a vehicle or a property owner—compensation may be awarded to the victim. Some of the common types of compensation that may be awarded to spinal cord injury victims include:
Current and future medical expenses: which can include expenses for hospitalization, rehabilitation and physical therapy that may be required after a spinal cord injury.
Medical equipment: you may need a wheelchair or other equipment after a spinal cord injury, and if this is the case, you may be compensated for the expense.
Renovations: if the spinal cord injury has left you in a wheelchair, you may be entitled to compensation for the renovations made to your home and vehicle to make both wheelchair accessible.
Loss of wages: many victims are unable to work after a spinal cord injury, and if this is true in your case, you may be entitled to compensation for your lost wages.
Lost earning capacity: if your injury will prevent you from working in the future, you may be entitled to receive compensation for what you would have earned if the injury did not occur.
Pain and suffering: this compensation will be awarded to those who experience severe emotional and mental anguish as a result of the injury.
Loss of consortium: if your spouse has suffered because of your spinal cord injury, he or she may be entitled to loss of consortium compensation.
To determine whether you are eligible to receive compensation, speak to lawyer Chris Purcell for a free legal consultation. Compensation cannot reverse the injury or give you back the life you had prior to the accident, but it can reduce the financial stress you experience as a result of the injury's medical expenses. Contact today to schedule your free legal consultation.
ORANGE COUNTY LAW FIRMS CAN HELP CERVICAL RADICULOPATHY VICTIMS
After an initial spinal cord injury, swelling and inflammation can add to the damage. If you are diagnosed with a bulging disc, it usually means cervical radiculopathy, which is pain caused by the compression of a nerve root near the cervical vertebrae. Cervical radiculopathy can cause long-term chronic pain and a loss of sensation in several parts of the body. Spinal cord injuries can be permanently disabling, so you may need long-term treatment that can eventually cost millions. Chris Purcell is passionately committed to helping spinal injury victims. Chris will fight tenaciously on your behalf for the maximum possible compensation.
DON'T DELAY–SEEK REPRESENTATION FROM OUR LAW FIRM IMMEDIATELY AFTER A SPINAL CORD INJURY
If you or your loved one has sustained a spinal cord injury because of someone else's negligence in Orange County, Chris can examine the details of your case, outline your alternatives, and guide you through the personal injury claim process. Chris Purcell is committed to helping you get your life back after a spinal cord injury and helping you move forward in the most positive way possible. He represents clients throughout Orange County, California including Santa Ana, Irvine, Tustin, and Garden Grove. He has experience representing clients in cases involving spinal cord injuries, construction accidents, motorcycle accidents, pedestrian accidents, slip and fall accidents, dog bites, bicycle accidents, bus accidents, premises liability and product liability. All personal injury claims are handled on a contingency fee basis, so you pay no fees unless and until Purcell Law recovers compensation for you. To arrange a free consultation with an Orange County spinal injury lawyer, please call 714-884-3006 or contact Chris by email today.