Skilled Swimming Pool Accident Attorney Representing Clients in Orange County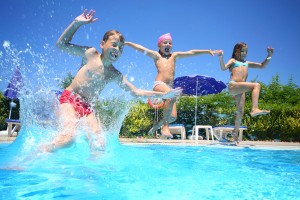 In Orange County, if you sustain an injury while swimming, or if a family member suffers an accident while swimming or dies in an accidental drowning, it's imperative to obtain trustworthy, experienced legal help immediately. For over three decades, Orange County swimming pool accident lawyer, Chris Purcell has worked hard for the victims of swimming pool accidents and the surviving family members of wrongful death. Although there is not much that can ease the grief of a loved one suddenly passing, a wrongful death claim has the ability to help survivors with the unexpected financial issues they inevitably confront. If you have suffered injuries in a swimming pool accident or you are the survivor of a drowning victim, speak to an experienced lawyer – Chris Purcell at Purcell Law, with offices in Irvine and Santa Ana – as quickly as possible.
MOST DROWNINGS CAN BE AVOIDED ACCORDING TO ORANGE COUNTY ATTORNEYS
At schools and summer camps, we trust the personnel to protect our children. At pools and beaches, we rely on lifeguards. But if proper safety techniques aren't implemented and someone gets injured or drowns, a pool's owner(s) or operator(s) can be legally responsible, and those injured or survivors can file a personal injury or wrongful death claim. Tragically, the demographic with the most drownings is children under age 5; most victims at that age drown in privately owned, home pools. In order to prevent children from drowning, protective fences and child-proof locks should be used consistently. In many drowning cases, owners of residential pools and operators, educational facilities, and city-run recreational sectors have been found negligent.
OUR LAW FIRM CAN HELP YOU UNDERSTAND PREMISES LIABILITY
Under the California law of premises liability, property owners may be held liable for injuries that occur on their property or in their pools. The liability hinges on whether the owner knew about a hazardous condition on the property.
Swimming pool owners have a legal responsibility to take precautions to ensure that the pool is safe for anyone on the property. When they fail to do so and an accident occurs as a result, liability can fall upon them. Premises liability can apply to:
Those with residential swimming pools
Landlords with property that has pools that are used by many
Those who own government land, including municipal swimming pools
Anyone who was in control of said property when the accident occurs, including tenants who are leasing a house that has a pool
AN ORANGE COUNTY LAWYER CAN HELP YOU PROVE LIABILITY AFTER A SWIMMING POOL ACCIDENT
If you or a loved one is injured in a swimming pool accident, you must be able to prove that owner of the property was not adequately taking care of the pool, causing a hazardous situation. A few examples of these dangerous conditions can include:
Inadequate pool fences: this can be used to prove that an efficient owner should have installed fences or the appropriate gates.
Warning signs: owners must post signs advising people about swimming while there is not a lifeguard present. They also must post information about how deep the pool is. If any signs are not visible at the occurrence of the swimming pool accident, the owner may be responsible.
Inadequate supervision: If the owner of the swimming pool claims that all swimmers would be supervised, but then did not provide any form of supervision, he or she may be liable after an accident. If lifeguards are at a public pool, but he or she acts irresponsibly, the liability may fall onto the property owner.
Inadequate maintenance of the property: If the injury happened due to inadequate maintenance, the owner of the swimming pool can be held liable.
Compensation can never be guaranteed in a personal injury case. But, the chance of getting the compensation you deserve are much greater when you work with an experienced lawyer. Reach out to attorney Purcell as soon as possible after the accident for a complimentary legal consultation.
WHAT SHOULD YOU DO AFTER A SWIMMING POOL ACCIDENT?
After a swimming pool accident, your first priority should be seeking medical help for the injured, whether it be yourself or a loved one. Make sure to collect any documents that pertain to the medical treatment you receive and follow the doctor's orders closely.
At the scene of the accident, try to photograph as much evidence as possible. Take pictures of the outside area near the pool to show there were no signs or lifeguards on duty. Also make sure to be aware of any sort of fence or gate, make sure you take detailed pictures of these as well.
If there were witnesses to the accident, speak with them immediately and try to take notes of anything notable that was seen. Make sure to collect phone numbers and names of witnesses, this will allow you to reach out to them when you are further along with your case.
WHY EXPERIENCED LAWYERS DO NOT WANT YOU TO SPEAK TO AN INSURANCE COMPANY
Negligent parties will begin to speak to their own insurance following a swimming pool accident. It's imperative that you don't talk to anyone from an insurance company unless talking to an attorney has already occurred. Insurance companies tend to bombard you with paperwork and extensive questioning to confuse you and get you to agree to a settlement that is not in your best interests. They may try to offer you a settlement before you even understand the extent of your injuries. Don't make this mistake. Contact a lawyer immediately after you have received medical treatment for your injuries. Do not speak with an insurance company about the accident or sign any paperwork until you have an experienced attorney on your side.
SCHEDULE A FREE CONSULTATION WITH ONE OF THE TOP LAW FIRMS IN ORANGE COUNTY
To learn more about your rights after a drowning or a swimming pool accident, speak with experienced Orange County swimming pool accident attorney Chris Purcell. Chris is committed to helping you get your life back after a swimming pool injury or the wrongful drowning death of a loved one. He represents clients throughout Orange County including Santa Ana, Anaheim, Irvine, Costa Mesa, and Garden Grove. He has experience representing clients in cases involving swimming pool accidents, motorcycle accidents, slip and fall accidents, product liability, pedestrian accidents, construction accidents, bicycle accidents, dog bites, spinal cord injuries, and auto accidents. All personal injury and wrongful claims are handled on a contingency fee basis, so you pay nothing unless and until Purcell Law recovers compensation for you. To arrange a free consultation with a personal injury lawyer, please call 714-884-3006 or contact attorney Purcell via email today.