Lawyer Fighting For Orange County Families
Affected By Wrongful Death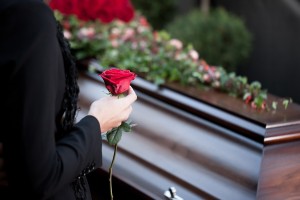 Wrongful Death Lawyer with Over 30 Years of Experience
A team of top attorneys from the law firm that earned the highest wrongful death verdict in the history of California.
With more than three decades of experience, our award-winning lawyers vow to provide the most honest and aggressive legal counsel.
Reviews from past clients show that Attorney Chris Purcell has one of the best law firms in Orange County.

When you lose someone you love because of negligent, reckless, or illegal behavior by another person in Orange County, you are entitled to compensation through a wrongful death lawsuit. While no guarantee can ever be made regarding any particular case, Orange County wrongful death attorney Chris Purcell knows how to hold the responsible party accountable and help you obtain the compensation that you'll need to move forward. Obviously, no amount of money can eliminate the grief of losing someone you love, but Chris will fight for the compensation you need so that a financial hardship doesn't add to your suffering. For more than twenty years, Chris has helped clients through their time of grief. He understands your loss, and he is ready to fight hard for the compensation and justice you deserve. If you've lost a loved one in southern California because of someone else's negligence, call Chris Purcell now at the offices of Purcell Law in Irvine and Santa Ana.
TRUSTED ORANGE COUNTY ATTORNEYS EXPLAIN WRONGFUL DEATH
When someone is injured because of another person's negligence, the victim may be able to file a personal injury claim. However, when someone dies because of someone else's wrongful act or negligence, it is considered a wrongful death. A wrongful death case is a civil case, not a criminal one, and it may be brought to court by survivors of the deceased's family. If the defendant is found to have played a part in the wrongful death, the only consequences he or she will have to face are financial.
WHO CAN FILE A WRONGFUL DEATH LAWSUIT IN CALIFORNIA?
In California, only certain members of the deceased's family are allowed to file a wrongful death lawsuit. The surviving spouse, domestic partner, and surviving children are always allowed to file a wrongful death lawsuit on behalf of their loved one. If there is no surviving spouse, domestic partner or children, the family members who receive the deceased's property, such as parents or siblings, are allowed to file a wrongful death lawsuit.
Some parties, including the deceased's parents or stepchildren, may be able to file a wrongful death lawsuit if they can prove they were financially dependent on the deceased.
HOW LONG DO LAW FIRMS HAVE TO FILE A WRONGFUL DEATH CLAIM IN CALIFORNIA?
California law requires that you file a wrongful death lawsuit within two years of the date of your loved one's death. If the lawsuit is filed after these two years, you may not have the right to pursue compensation. That's why it is so important that you speak with Chris Purcell as soon as possible. It can be difficult to move past the grief and think about what legal action you need to take, but it's imperative that you do so quickly to seek justice for your loved one.
WHAT ARE SOME EXAMPLES OF WRONGFUL DEATH IN CALIFORNIA?
California state law defines a wrongful death as a fatality caused by the "wrongful act or neglect of another."
Wrongful acts that can cause another person's death include murder, manslaughter and other forms of reckless conduct. If your loved one is killed by any of these means, you may be able to file a wrongful death claim against the person responsible.
If someone was killed because of a negligent driver, the surviving family members may be able to file a wrongful death claim against the driver. For example, if the driver ran a red light, was speeding, or driving distracted, the surviving family members may be able to seek compensation for their loved one's wrongful death.
Negligent acts can also occur in a home or store if the property owner fails to keep the area safe for visitors. If a fatal fall occurs because of a missing handrail, for example, the property owner may be liable in a wrongful death case. If a swimming pool owner failed to keep the area safe for swimmers, the owner could be responsible if someone drowns in the pool.
SKILLED LAWYERS CAN REPRESENT SURVIVORS IN WRONGFUL DEATH CASES INVOLVING MEDICAL MALPRACTICE
Medical malpractice is often associated with wrongful death cases. Doctors are expected to treat patients with the utmost care, but they often fail to provide the medical treatment patients need. If a doctor fails to diagnose a health condition, mistakenly diagnoses a health condition, makes an error during treatment or surgery, prescribes an unsafe medication, or administers an unsafe medication, the doctor may be held liable in a wrongful death case.
WRONGFUL DEATH AND DEFECTIVE PRODUCTS
Wrongful death suits that arise because of an unsafe product are also common. For example, a medication that has not been thoroughly tested may cause an untimely death. Or, a vehicle made with defective brakes may cause fatalities on the road. If a defective or faulty product has caused a death in your family, you may be entitled to compensation for your loss.
To determine whether you should file a wrongful death claim, schedule a free case evaluation with experienced lawyer Chris Purcell. No amount of money can make up for the loss of a loved one, but it can help you with the expenses and loss of income you may face as a result of your loved one's death.
AN EXPERIENCED WRONGFUL DEATH ATTORNEY CAN HELP YOU RECOVER COMPENSATION
When you file a wrongful death claim, Chris Purcell will make sure that you understand the legal process so that you can make the right decisions even in the midst of emotional turmoil. If your loved one died because of someone else's negligence – in a traffic or workplace accident, a nursing home or hospital malpractice incident, or in a premises liability case such as a fall or a drowning – let one of the top wrongful death attorneys help you and your family. Chris helps the surviving family members of wrongful death victims seek damages for:
– lost income, earning capacity, and benefits
– medical expenses prior to death
– cremation or burial expenses and funeral costs
– loss of inheritance and consortium
IF YOU'VE LOST SOMEONE YOU LOVE, SCHEDULE A CONSULTATION WITH OUR ORANGE COUNTY LAW FIRM
If you've lost a loved one, you've already suffered enough. Chris Purcell is committed to helping you get your life back after the wrongful death of a loved one. He represents clients throughout Orange County including Anaheim, Santa Ana, Irvine, Tustin, and Garden Grove. He has experience representing clients in cases involving bicycle accidents, motorcycle accidents, pedestrian accidents, slip and fall accidents, dog bites, construction accidents, truck accidents and auto accidents. All wrongful death claims are handled on a contingency fee basis, so you pay nothing unless and until Purcell Law recovers compensation for you. To arrange a free consultation with an Orange County wrongful death lawyer, call 714-884-3006 or contact Chris by email today.