Law Firm Representing Car Accident
Injury Victims in Orange County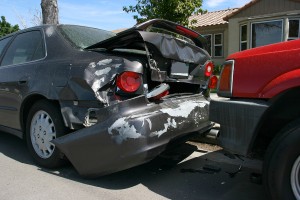 Car Accident Attorney Helping the Injured
If you have been injured in a car accident in Orange County, an award-winning lawyer can provide aggressive representation and help you get legal compensation for your injuries.
As one of the best attorneys in the Southern California region, Attorney Chris Purcell has earned numerous accolades including the Top Gun Award from Orange County Trial Lawyers Association.
Based on honest reviews from previous clients, we are one of the few law firms in Orange County that have earned a rating on Avvo.

After an automobile accident in Orange County, you may be facing severe long-term injuries, devastating medical expenses, and other tough personal challenges. The right attorney can make all the difference. Orange County car accident lawyer Chris Purcell has advocated for personal injury victims in Orange County for more than three decades. In personal injury cases, Chris will work hard to help you receive compensation for the medical care you need and for related expenses. If you've been injured, call Purcell Law promptly. Chris represents clients throughout Orange County including Santa Ana, Irvine, Tustin, and Garden Grove.
ONE OF THE TOP LAW FIRMS EXPLAINS THE STEPS TO TAKE AFTER A CAR ACCIDENT
After a car accident, your first priority should always be to seek medical attention immediately, even if you don't believe your injuries warrant treatment. Some serious injuries, such as head trauma, may not exhibit symptoms for hours after an accident, so the earlier you see a medical professional, the earlier you can have your condition diagnosed and treated.
If the doctor asks you to come in for a follow up or take prescription medication, make sure you follow his or her orders closely. If you fail to do so, the at fault driver's insurance company may be able to argue that your injuries were not as severe as you have represented them to be.
If possible, take as many photos at the scene as possible. Document the condition of your car, the cars of other parties involved in the crash, and any debris that may be laying scattered around the scene. If there were any witnesses present at the scene of the accident, make contact with them immediately. Get their contact information so you can reach out to them later on in your case, and write down a brief statement of what they saw.
WHY DO LAWYERS ADVISE CLIENTS NOT TO SPEAK WITH THE INSURANCE COMPANY?
Do not discuss the accident with anyone besides the responding police officers. Never admit fault, even if you are not clear whose fault it was. If the other driver was clearly at fault, never speak to a representative from his or her insurance company until you have discussed your case with lawyer Chris Purcell. Insurance companies may try to convince you that you were partially to blame for the accident, or they may try to rush you into agreeing to a settlement that is much lower than you should get for your injuries.
If you have been involved in an auto accident and suffered injuries because of another driver's negligence, it's best to speak at once to attorney Chris Purcell. The negligent driver may be required to pay you compensation for your medical expenses, pain and suffering, loss of wages and more. Call today to schedule a free consultation so Chris Purcell can review the details of your case and discuss the different legal options available to you.
A SKILLED ATTORNEY CAN HOLD THE AT-FAULT PARTY ACCOUNTABLE
When you're injured because another person was negligent, you need someone who can address your concerns, who will fight for your rights, and who will hold the responsible people accountable for their wrongdoing or negligence. Chris Purcell stands up to the insurance companies, and he fights for the justice and compensation his Orange County clients need to pay their medical expenses and move forward with their lives. Chris Purcell prepares thoroughly for every case, conducts a comprehensive investigation of your injury and accident, gathers the pertinent evidence, and interrogates witnesses on your behalf.
When it is needed, Chris will enlist medical specialists and accident reconstruction experts to help prove your side of the story. In fact, he will use every legal tool available on your behalf, and if the insurance company does not treat you right, he will take the case to trial and explain the truth to a judge and a jury.
WHAT TYPES OF COMPENSATION CAN OUR ATTORNEYS HELP YOU RECOVER AFTER A CAR ACCIDENT?
If the car accident you were involved in was caused by another person's negligence, you may be eligible for various types of compensation. Each case is unique, so the type and amount of compensation you receive will be determined based on the details of your case. Some of the types of compensation you may be entitled to include:
Medical expenses: Any current or future medical expense that you have incurred as a result of your injury. This can include medical bills for treatments, surgeries, medications, medical equipment, and rehabilitation.
Loss of earnings: If you have not been able to work because of your injuries, you could be entitled to loss of earnings compensation.
Loss of earning capacity: If your injury will impact your ability to work in the future, you may receive this type of compensation as well.
Property damage: The at-fault driver's insurance company may be required to pay for repairs to your property (such as your car) that was damaged as a result of the accident.
Pain and suffering: You may be entitled to receive pain and suffering compensation for any emotional or mental distress you have experienced as a result of your injuries. This is usually only awarded in cases where the injuries are very severe.
Recovering damages is never a guarantee, even in car accidents. To find out if you are entitled to compensation for your injuries, speak with Chris Purcell at once. Schedule a free consultation with Chris Purcell today to move one step closer to recovering the compensation you deserve.
SEEK REPRESENTATION FROM OUR LAW FIRM AFTER A CAR ACCIDENT
Orange County car accident attorney Chris Purcell has advocated on behalf of thousands of accident victims. Over the last twenty years, he has established a reputation for professional excellence in the Orange County legal community. Chris is committed to helping you get your life back on track after a serious injury. He represents clients in Santa Ana, Irvine, Anaheim, Huntington Beach, Costa Mesa, and throughout Orange County. He has experience representing clients in cases involving auto accidents, pedestrian accidents, motorcycle accidents, bicycle accidents, slip and fall accidents, premises liability, dog bites, construction accidents, and product liability. All personal injury claims are handled on a contingency fee basis, so you pay nothing unless and until Purcell Law recovers compensation for you. To schedule a free consultation with an experienced personal injury lawyer on our team, please call 714-884-3006 or contact Chris by email today.