Skilled Highway Accident Lawyer Representing Riverside Victims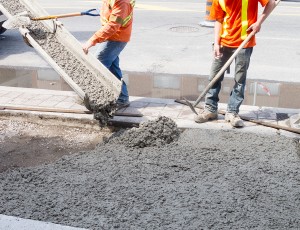 Governmental bodies are responsible for almost all of the streets and highways in the United States: federal, state, county, or city departments or agencies. Traffic accidents in California are typically caused by negligent drivers and sometimes by defective vehicles or vehicle parts, but occasionally an accident may also be caused by a defective highway design, ongoing road construction, a malfunctioning traffic signal, or a lack of reasonable road maintenance.
When the street or highway itself is responsible for the injuries in an accident, an injury victim must put an experienced personal injury attorney on the case at once. Evidence – and the memories of witnesses – can fade swiftly. If you've been injured in southern California because of the negligence of any local or state department or agency related to the maintenance or design of a street or highway, speak at once with experienced Riverside highway accident attorney Chris Purcell.
AN ATTORNEY WITH OVER THREE DECADES OF EXPERIENCE REPRESENTING HIGHWAY ACCIDENT VICTIMS
A government agency's negligence in a highway accident could be linked to improper or misleading road signs, inadequate storm drainage, poor visibility, or damage to the road itself. Attorney Chris Purcell can evaluate the details of your accident and injury and provide the frank advice that injury victims seek. If you have grounds to file a personal injury claim, Chris can fight aggressively to hold the responsible parties accountable – even the government.
Chris Purcell has more than tthree decades of experience representing highway accident victims. In that time, Chris has established a reputation for professional excellence in the southern California legal community. He understands the concerns and needs of accident victims, and he knows what it takes to win. Chris was part of the legal team that won this state's largest-ever civil judgment – a $150 million verdict in 2013 – for a family devastated by a catastrophic traffic collision.
WHAT ARE DEFECTIVE ROADS?
Any poorly maintained roads or interstates, defectively designed crosswalks and intersections, or dangerous driving conditions are examples of defective roads. For example, if you are merging onto an interstate but the merge lane is too short and you get into a car accident as a result, this could be an example of a defective road. Some of the most common road defects include, but are not limited to:
Potholes
Shoulder drop offs
Debris that should have been removed quickly
Excessive loose gravel
Defective traffic or warning signals and lights
Lack of traffic signs and lights
Construction zones that are not clearly marked
Inadequate highway division or line striping
Dangerous intersections
Highways and interstates in California are maintained by either the California Department of Transportation or a county, city or other local government agency. Speak to attorney Chris Purcell to discuss your case and determine who was at fault.
HOW CAN SKILLED ATTORNEYS HELP YOU AFTER A HIGHWAY ACCIDENT?
Defective road cases are typically much more complex than typical car accident cases. Multiple parties may be at fault in a defective road case, and many of them may be government agencies, which further complicates the matter.
When you believe you were injured as a result of a defective road, speak to attorney Chris Purcell as soon as possible. Chris Purcell will be able to investigate whether any other accidents have occurred in the same location before, as this could show the road is defective and the accident was out of your control. Chris Purcell can also work to determine whether poor design engineering or road maintenance led to the accident. But before all of this can be done, you must make the call and schedule a free legal consultation with attorney Chris Purcell.
HOW EXPERIENCED HIGHWAY ACCIDENT LAWYERS PROVE THE GOVERNMENT'S LIABILITY
In order to prove a highway accident was caused because of the government's negligence, the victim must show:
The government had control over the area where the accident occurred
The highway presented an unreasonable danger to all drivers
The government knew of the dangerous conditions and failed to make an effort to repair the area or diffuse the risks associated with it
The road defect was the cause of the victim's injury, and no other factor was involved
Proving these four elements of a highway accident can be difficult, but it's much easier when you have personal injury lawyer Chris Purcell on your side fighting for your rights.
LAW FIRMS DISCUSS THE STEPS TO TAKE FOLLOWING A HIGHWAY ACCIDENT
After an accident, the first thing you should do is seek immediate medical attention if you are injured. Keep all documentation related to your injuries, and do exactly as the doctor tells you to. If you can, document as much evidence from the scene of the accident as possible. Take photographs of your injuries, damage to your car and the condition of the road that caused your accident. The more evidence you have, the better your chances are of receiving compensation for your injuries.
After you have completed these two steps, contact attorney Chris Purcell. You will need an attorney who has experience with this type of case, so don't just hire any lawyer you come across. Contact Chris Purcell immediately following an accident to schedule your free legal consultation.
OUR RIVERSIDE LAW FIRM WILL FIGHT FOR THE JUSTICE YOU DESERVE
Road conditions – and the agencies responsible for those conditions – can be the direct cause of serious injuries when a curve is not graded properly, when a pothole isn't repaired, or when road signs are obscured for any reason. However, suing the government involves special filing requirements and quick action. It also should involve a knowledgeable attorney with prior experience in this legal field. Let experienced Riverside highway accident lawyer Chris Purcell help.
If you are injured in a highway accident because a government agency was negligent, you are entitled by California law to be fully compensated for your medical treatment, lost wages, pain and suffering, and all other injury-related expenses. Do not agree to any settlement before to speaking to attorney Chris Purcell. Injury claims are handled on a contingency fee basis, so injury victims pay nothing unless and until Purcell Law recovers compensation for you. Chris Purcell has experience representing clients in cases involving highway accidents, motorcycle accidents, truck accidents, dog bites, pedestrian accidents, slip and fall accidents, bicycle accidents, and premises liability. To schedule a free consultation, please call 714-332-5098 or contact attorney Chris Purcell by email today.