Skilled Premises Liability Lawyer Representing Clients in Riverside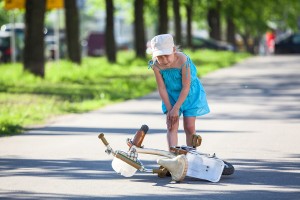 If you sustain a personal injury because of an accident that occurs on someone else's property – such as a hotel or restaurant, a retail store, or a private home – you may have grounds for filing a personal injury lawsuit based on premises liability. Generally speaking, property owners have a legal duty to maintain the safety of their properties for customers, clients, employees, tenants, and visitors.
In southern California, if you are injured on another person's property because of neglected maintenance or inadequate security, speak at once with experienced Riverside premises liability attorney Chris Purcell. The property owner may be liable for your medical expenses and more, and you may be able to obtain compensation through a premises liability claim. California law entitles those who are injured by negligence to complete compensation for injuries linked to property fires, falling objects, dog bites, swimming pools, inadequate security, and more.
AN ATTORNEY EXPLAINS PREMISES LIABILITY LAWS IN CALIFORNIA
In California, premises liability refers to the legal obligation of the property owner to maintain safe conditions for visitors, residents or workers on the property. For example, property owners must regularly inspect their properties to ensure everything is up to code and there are no safety hazards.
Under this law, property owners may be held liable for any injuries that occur on the property as a result of unsafe or hazardous conditions. The law does not hold property owners liable if someone unlawfully trespassed on the property and suffered injuries. If a visitor falls down broken stairs, slips on a wet surface that is not marked with signage, gets bitten by the property owner's dog, steps on broken glass, or gets robbed because of inadequate security or lighting, the property owner may be liable under the premises liability law.
HOW CAN EXPERIENCED ATTORNEYS DETERMINE LIABILITY?
A crucial part of premises liability cases is proving the property owner is liable. To do this, you must show the owner had prior knowledge of the dangerous condition that caused the injury. Usually, property owners cannot be held liable if they were unaware of the condition, however there are some exceptions to this rule. For example, if the property was not aware of the condition because he or she failed to keep up with regular inspections, he or she can still be held liable. In this case, an attorney would have to prove that the area with the dangerous condition should have been inspected but was not.
Remember, property owners are not liable for every injury that occurs on their property. It is not reasonable to assume that property owners can prevent clumsy people from falling while walking in a pair of heels or tripping on a shoelace. But, if the property owner failed to do his or her part to keep you safe, you may be entitled to compensation. Speak to attorney Chris Purcell if you have been injured on someone else's property. Chris Purcell will review the details of your case to determine whether the property owner should be held liable. The consultation is free, but you have to take the first step to make the call.
DEDICATED LAWYERS EXPLAIN COMPARATIVE NEGLIGENCE LAWS IN CALIFORNIA
The state of California also uses the comparative negligence law to assign blame to two different parties when determining appropriate settlements. For example, if a slip and fall injury occurs while in a grocery store, it may be determined that both the property owner and the victim were responsible. Perhaps the property owner should have taken additional steps to warn visitors of the safety hazard, but the victim should have reasonably seen and avoided the safety hazard, too. In this case, the state of California can use the comparative negligence law to assign different percentages of fault to both parties. The property owner may be 75% liable, while the victim may only be 25% liable. Therefore, if the victim as entitled to $10,000 in compensation, he or she will lose out on 25% of it, or $2,500, because he or she was 25% liable for the accident.
Speak with attorney Chris Purcell to determine whether comparative negligence will be a factor in your case. Even if it is, you may still receive compensation to account for the property owner's liability, so don't hesitate to contact an attorney right after your accident.
TOP LAW FIRMS IN RIVERSIDE CAN HELP YOU RECOVER COMPENSATION
"Premises liability" refers to any hazardous property condition that causes or allows for injury. It can include poorly-lit parking areas or stairwells, building or fire code violations, broken locks or windows, spills, and any other hazard that might cause an injury. Premises liability claims require some kind of proof of a physical injury, so you must seek medical attention immediately after any accident on another party's private property.
If you are injured, and if you need to file a premises liability claim in southern California, seek the legal help you need from attorney Chris Purcell. Chris has more than twenty years of experience holding businesses, landlords, and other property owners accountable for personal injuries with premises liability claims. He takes the time to investigate precisely why an injury happened and to gather the evidence that's key to winning the compensation a victim deserves.
GET YOUR LIFE BACK ON TRACK WITH HELP FROM OUR RIVERSIDE COUNTY LAW FIRM
It is imperative to contact an experienced personal injury attorney as soon as possible after any injury caused by negligence. Premises liability attorneys can investigate previous complaints, code violations, or lawsuits against a property owner to discern if there is a pattern of negligence. When necessary, Chris also works closely with accident reconstruction experts and medical authorities to document your premises liability claim and to present the evidence it takes to win on your behalf.
Riverside premises liability lawyer Chris Purcell represents clients in San Bernardino, Riverside, throughout the Inland Empire region, and across southern California. He has experience representing clients in cases involving construction accidents, bicycle accidents, truck accidents, motorcycle accidents, vehicle accidents, pedestrian accidents, defective products, and burn injuries. He handles all premises liability claims on a contingency basis, so the victims of negligence pay no fees unless and until Purcell Law recovers the compensation they seek. Please call our offices at 714-332-5098 or contact Chris by email to arrange a free first legal consultation.