Experienced Highway Accident Lawyer Serving Clients in Orange County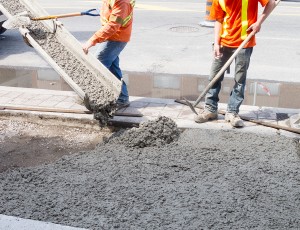 Most Orange County traffic collisions are caused by distracted, intoxicated, or otherwise negligent drivers. Sometimes, a defective auto part is the real reason for an accident. But when the party responsible is the government or a government contractor, and you're seriously injured, what can you do? You can have Orange County highway accident attorney Chris Purcell fight for justice on your behalf. He represents injury victims in Orange County, he's been doing it for more than twenty years, and he was recently part of the legal team that won the largest judgment in California civil court history for a family devastated by a catastrophic trucking accident.
WHO CAN ATTORNEYS HOLD LIABLE FOR INJURIES CAUSED BY POORLY MAINTAINED ROADS?
The law in California allows Caltrans and other government agencies to be held liable for injuries caused by improperly designed or poorly maintained roads. If you're an accident victim who's been injured in Orange County by the negligence of Caltrans or any government agency, contact an experienced attorney like Chris Purcell at Purcell Law in Irvine and Santa Ana immediately. You have the right to be compensated for your medical treatment and related expenses.
HOW CAN AN ORANGE COUNTY ATTORNEY HELP YOU AFTER A HIGHWAY ACCIDENT?
Ongoing road construction or a poorly designed highway can be responsible for serious accidents that cause severe, disabling, and sometimes fatal injuries. Chris Purcell can examine the conditions that led to your accident and determine who was responsible. Even when another vehicle strikes yours, road conditions may have been the cause. When a curve is improperly graded, potholes are left unfilled, or stop signs are obscured, those responsible may be held accountable when an injury occurs as the result of their negligence. However, only an experienced attorney will be familiar with the requirements and deadlines for suing a government agency or contractor.
WHAT ARE THE MOST COMMON ROAD DEFECTS IN CALIFORNIA?
Poorly maintained roads, defectively designed crosswalks, and dangerous driving conditions can all lead to serious accidents. Some of the most common road defects include:
Potholes
Shoulder drop offs
Debris that should have been removed quickly
Excessive loose gravel
Defective traffic or warning signals and lights
Lack of traffic signs and lights
Construction zones that are not clearly marked
Inadequate highway division or line striping
Dangerous intersections
WHEN ROADS ARE DEFECTIVE, CONTACT EXPERIENCED LAWYERS IN ORANGE COUNTY
In California, either the county, city or local government or the California Department of Transportation is responsible for maintaining safe conditions on the roads we drive on everyday. But, when they fail to do so, and an injury occurs as a result, they can be held liable. Speak to Chris Purcell immediately following your accident to determine who was at fault and what the next steps in the legal process are.
Remember, when a government agency is the liable party, the case can instantly become much more complex. Defective road cases are typically much more complicated than other motor vehicle accident cases.
If you are in a car accident and you believe a defective road is to blame, contact Chris Purcell as soon as possible. Chris Purcell will investigate your accident to determine if a defective road was truly to blame and if so, who should be held liable. This could involve looking at the history of car accidents in this location or contacting accident reconstruction experts to discuss the case. You could be entitled to damages for your current and future medical bills, lost wages, and pain and suffering. But, you have to take the first step by contacting Chris Purcell for a free legal consultation.
WHAT SHOULD YOU DO AFTER BEING INVOLVED IN A CAR ACCIDENT CAUSED BY A DEFECTIVE ROAD?
If you or a loved one has been involved in a car crash and you think a defective road is to blame, your first priority should be seeking medical attention for your injuries. Don't forget to keep all documentation related to your medical treatment so you have proof of the extent of your injuries. If the doctor tells you to take medication or return for a follow-up visit, be sure to follow these directions closely. Not following the doctor's orders will cause the defendant to think your injuries were not as serious as you claim they were.
If possible, photograph as much evidence as you possibly can at the scene of the accident. Take pictures of your injuries, the damage to your car and the condition of the road. If there were any witnesses to the accident, try to ask for their names and contact information so you or your attorney can get in touch with them later on in your case. If you have time, take a brief statement from each of the witnesses that describes what they saw.
CONTACTING ONE OF THE TOP LAW FIRMS IN ORANGE COUNTY SHOULD BE A PRIORITY
After you have received medical attention and gathered evidence from the scene of the accident, contact an attorney at once to schedule a legal consultation. Do not sign any paperwork or discuss the details of the accident with anyone until you have met with an attorney.
To prove the accident was truly caused by a defective road and not other factors, accident victims must be able to show these four elements:
The government had complete control over the area where the accident occurred.
The highway presented an unreasonable danger to all drivers.
The government knew of the dangerous conditions and failed to act in a timely manner and make an effort to repair the area. The government also made no effort to diffuse the risks associated with the defective road condition.
The road defect was the only cause of the victim's injury.
To prove these four elements, you will need to work with Chris Purcell. Contact Chris Purcell immediately following an accident to schedule your free legal consultation.
SPEAK TO OUR LAW FIRM BEFORE SIGNING ANY INSURANCE SETTLEMENT
If you are injured in an accident because of poor road conditions in Orange County, do not sign any insurance settlement before to speaking to personal injury attorney Chris Purcell. Chris represents clients throughout Orange County including Irvine, Santa Ana, Anaheim, and Fullerton. He has experience handling cases involving highway accidents, spinal cord injuries, slip and fall accidents, premises liability, motorcycle accidents, auto accidents, pedestrian accidents, and product liability. All claims are handled on a contingency fee basis, so you pay nothing unless and until Purcell Law recovers compensation for you. To schedule a free consultation with an Orange County highway accident lawyer, please call 714-884-3006 or contact Chris by email today.