Law Firm Assisting Car Accident
Injury Victims in Riverside, CA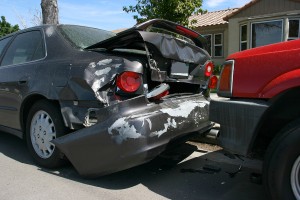 Car Accident Lawyer with Over 3 Decades of Personal Injury Experience
Attorney Chris Purcell has received numerous stellar reviews and is proud to call Purcell Law Firm one of the top law firms in the Inland Empire.
Our team of honest lawyers will thoroughly examine every aspect of your accident and inform you of the best options for your case.
With an aggressive lawyer on your side, we will hold those responsible for your car accident injuries.
If you are interested in discussing your legal options with our award-winning attorneys, contact us for a free consultation.

Catastrophic car crashes occur far too frequently, especially in southern California. If you are injured in a southern California traffic collision because another driver was negligent –it can happen suddenly and unexpectedly to anyone – it's imperative to speak right away with a knowledgeable and experienced personal injury attorney.
WHEN SHOULD YOU CONTACT A LAWYER AFTER A CAR ACCIDENT?
Contact Purcell Law and Riverside car accident lawyer Chris Purcell immediately if you are injured in a car accident by another driver's negligence. You may face lengthy or permanent disability and overwhelming medical costs. Chris Purcell will advocate on your behalf for compensation to cover completely your medical expenses, your lost income, and all of your other accident-related costs and damages.
WHAT SHOULD YOU DO AFTER A CAR ACCIDENT IN RIVERSIDE?
After a car accident, it is imperative that you seek medical attention right away, even if you don't think your injuries are serious. Not every injury is visible right away, so you should be checked out by a medical professional just to play it safe. Keep all documentation related to your medical visit, and be sure to follow the doctors' instructions carefully. If the doctor prescribes you medicine or asks you to come in for a follow-up, it is important that you do as he says, otherwise you may not be able to recover compensation for your injuries. It may also help your case if you keep a journal to document your symptoms and recovery.
If you are not injured or your injuries are not severe, try to take photographs at the scene of the accident. Make sure you document the condition of your car, the other person's car and any debris that may be laying scattered around the scene. If there were any witnesses present at the scene of the accident, try to get them to write down a statement of what they saw. Ask for their contact information so you can reach out to them later if you need to.
ATTORNEYS RECOMMEND GATHERING EVIDENCE AT THE SCENE OF THE ACCIDENT
Never admit fault, and don't feel obligated to talk to anyone at the scene besides the responding police officers. If you have to engage with the other driver or witnesses at the scene, only state the facts instead of discussing who was at fault for the accident.
Many people who are in car accidents assume that they don't have to do anything besides call the police, but this is not true. Although police officers will write a police report, it's best to collect your own evidence as well. It never hurts to have too much information when you are considering filing a claim with the other driver's insurance company.
After your injuries have been treated by a medical professional, call a lawyer as soon as possible. Dealing with insurance companies can be difficult. Remember, they don't have your best interests in mind, so you will need help from an experienced attorney to receive the compensation you deserve.
HOW CAN CAR ACCIDENT LAWYERS HOLD THE AT FAULT PARTIES ACCOUNTABLE?
If you are injured in an automobile collision because of another driver's negligence, put your case at once in the hands of Purcell Law and experienced lawyer Chris Purcell. Chris holds negligent motorists and their insurance companies accountable if you're injured. If poor road conditions or defective auto parts played a part in your car accident and injury, those responsible may also be held liable.
Chris Purcell will answer your legal questions and address your concerns. He will comprehensively investigate your accident and injury, compile the evidence, and interrogate the witnesses. If necessary, he will seek help from medical experts and accident reconstruction specialists. Chris will use every appropriate legal tool to fight for justice on your behalf, and if the insurance company doesn't offer you a reasonable settlement, Chris Purcell will ask a jury of your peers to award you the compensation you need.
RIVERSIDE LAW FIRMS CAN HELP YOU RECOVER COMPENSATION FOR CAR ACCIDENT INJURIES
If you were injured in an auto accident as a result of someone else's negligence, you may be entitled to compensation. The type and amount you receive will vary depending on the details of your case, however you could be entitled to:
Medical expenses: Any current or future medical expense that you have incurred as a result of your injury
Loss of earnings: If you have not been able to work as much as you did before the accident because of your injuries, you could be entitled to loss of earnings compensation.
Loss of earning capacity: If your injury will impact your ability to work in the future, you may receive this type of compensation as well.
Property damage: The at-fault driver may be required to pay for repairs to your property that was damaged during the accident.
Pain and suffering: Although not as common as other forms of compensation, you may be entitled to receive pain and suffering compensation for any emotional or mental distress you have experienced as a result of your injuries.
To find out if you are entitled to compensation for your injuries, speak with a lawyer at once. Compensation is never a guarantee, but your chances of receiving it are much better when you work with an experienced attorney.
OUR TOP LAW FIRM HAS A REPUTATION FOR PROFESSIONAL EXCELLENCE
It's imperative to take action at once after a collision with injuries and seek representation from one of the top law firms in Riverside. Evidence must be evaluated and witnesses need to be questioned quickly. Your Riverside personal injury lawyer needs time to study the case and to develop a legal strategy on your behalf, so speak to Chris Purcell as soon as you can if you are injured by another driver's negligence. You'll get the frank advice and aggressive legal advocacy you need and deserve.
For over 30 years, Riverside car accident attorney Chris Purcell has represented accident victims across the state of California. He has experience working with clients in cases involving bicycle accidents, motorcycle accidents, pedestrian accidents, truck accidents, dog bites, product liability, and slip and fall accidents. He has established a reputation for professional excellence in the southern California legal community. If you have been injured in a car accident, the challenges may seem daunting, but Chris can help you handle them. To schedule a free consultation with Chris Purcell, call 714-332-5098, or contact him by email today.