Civil Law Attorney Seeking Justice For
Birth Injury Victims in Orange County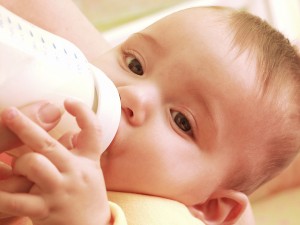 Birth Injury Lawyer Helping Families for Over 30 Years
If your child has suffered a birth injury, you need an aggressive lawyer who will hold medical professionals accountable.
Top attorneys with our law firm will provide you with award-winning representation and get you the compensation you deserve.
With the best lawyers on your side, we will tenaciously fight for your child.
As one of the most honest law firms in Orange County, we have great reviews and have an Avvo rating of.

Even with our advancing medical technology, birth injuries are still far too common. About 25,000 children born in the U.S. suffer birth-related injuries every year; yet these too-common injuries are also usually preventable. If your child sustains a birth injury because a healthcare provider was irresponsible or negligent before, during, or after the birth, you have a legal right to compensation. If your baby was injured at birth by professional carelessness or negligence in Orange County, call Orange County birth injury lawyer Chris Purcell today. With more than three decades of experience defending injury victims, Chris knows how to fight for the maximum compensation your child needs and for the justice your family deserves. Chris Purcell represents families throughout Orange County including Irvine, Santa Ana, Yorba Linda, Tustin, and Garden Grove.
WHAT ARE THE COMMON CAUSES OF BIRTH INJURIES?
Sometimes a birth injury is fatal for the child or mother, or in the worst cases, both. The most common permanent birth injuries are cerebral palsy, Erb's palsy, mental retardation, and brachial plexus damage. However, most of these injuries are preventable, and their causes include:
– deprivation of oxygen to the baby
– error in the use of forceps
– use of excessive force
– failure to perform a necessary cesarean section
– inadequate prenatal fetal monitoring
– failing to recognize pregnancy complications
– failing to recognize signs of distress
– failing to recognize umbilical cord complications
WHAT HAPPENS WHEN A BABY IS DEPRIVED OF OXYGEN? OUR LAWYERS EXPLAIN
By far, the most common type of complication that can occur during childbirth is the baby suffering from lack of oxygen, also known as "fetal asphyxia." Every cell in the body relies on oxygen to function and when the oxygen supply is cut off, the cells begin to die. Cells in a baby's brain are especially susceptible to this, and may begin dying within minutes of the oxygen supply being cut off. It is the doctor's responsibility to immediately recognize signs of the baby losing oxygen and quickly act to prevent injuries. But, this does not always happen. If a medical professional fails to recognize the signs or take necessary action, catastrophic injuries can occur as a result.
TOP LAW FIRMS IN ORANGE COUNTY CAN HELP BRACHIAL PLEXUS PALSY VICTIMS
Besides loss of oxygen, brachial plexus palsy is another common type of birth injury that occurs in a hospital. This injury occurs when the baby's neck stretches out too far during labor, sending jolts of pain down the baby's spine to the shoulders, arms, hands and fingers. The effects of this injury can vary. Some children heal within just a few weeks, however other children can suffer from permanent paralysis in one or both arms for the rest of their lives. Although this injury is more common in larger sized babies, it can also occur when a doctor or nurse uses too much force on the baby's body during delivery.
During labor and birth, obstetricians and their staff are required to monitor the baby and be prepared for any potential problem. When they fail to act to prevent injury, it's medical malpractice; they are negligent and become legally responsible for any injuries.
IF YOUR DOCTOR FAILED TO PERFORM A TIMELY C-SECTION, CONTACT A LAWYER TODAY
Some C-sections are planned ahead of time, but others are required when an emergency situation presents itself while the mother is in labor. The doctor has the responsibility of spotting signs of distress and quickly rushing the pregnant woman into C-section surgery. For example, if there is a disruption of blood and oxygen flow the baby's brain, the baby will be unable to breathe, and the longer the oxygen supply is cut off, the more the baby's brain could be damaged. This is just one of the medical emergencies that may occur during labor and signal to the doctor that an emergency C-section is needed.
When a doctor does not notice signs of distress and therefore does not rush the mother into the operating room to perform a C-section, serious birth injuries can occur as a result. Children born under these conditions can suffer from long-term injuries such as brain damage, Cerebral Palsy, and other damaging developmental disabilities.
If your child suffered birth injuries because of a doctor, nurse or other medical professional's negligence, you may be eligible for compensation, but first you must seek representation from one of the top birth injury lawyers in the area. To discuss the available legal options, contact attorney Chris Purcell as soon as possible.
WHAT TYPES OF COMPENSATION CAN OUR ATTORNEYS HELP YOU RECOVER?
Chris Purcell knows that no amount of money can undo the damage done by a birth injury. During this difficult time, pursuing a personal injury claim against the doctor who caused the birth injury may be the last thing on your mind. But, it's important that you hold medical professionals accountable for these mistakes so they don't happen to other innocent children being brought into this world. If your child was injured at birth because of a medical professional's negligence, you may be entitled to:
– Current and future medical expenses incurred as a result of the injury
– Any long-term care expenses
– Loss of earning potential, if the injuries are serious enough to impact the rest of the child's life
– Pain and suffering, which by law is capped at $250,000 in California. However, this can be increased in some situations where the parents and the child could receive $250,000 each.
If your child suffered at birth because of a negligent medical professional, speak to Chris Purcell. Although compensation may not be able to reverse the damages done by the birth injury, it can provide you with the financial resources you need during this difficult time. Contact Chris Purcell today to arrange for your free legal consultation.
LET OUR ORANGE COUNTY LAW FIRM SEEK JUSTICE FOR YOUR FAMILY
Nothing is more important than your child. When you work with Orange County personal injury attorney Chris Purcell, he goes the distance for your family. If your child has been hurt during the birthing process, call today. Don't wait. From the offices of Purcell Law in Irvine and Santa Ana, Chris represents clients throughout Orange County including Los Alamitos, Mission Viejo, and Newport Beach. He has experience representing clients in cases involving birth injuries, dog bites, slip and fall accidents, motorcycle accidents, spinal cord injuries, premises liability, product liability, and auto accidents. Birth injury claims are handled on a contingency fee basis, so you pay nothing unless and until Purcell Law recovers compensation for you. To arrange a free consultation with a birth injury lawyer, call 714-884-3006 or contact Chris by email today.