Experienced Injury Lawyer Serving Clients in Orange County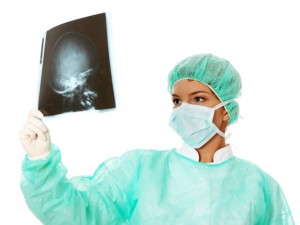 If you or a loved one has suffered a serious or catastrophic injury, it's imperative to make sure your case is handled exclusively by an experienced personal injury attorney. When someone has sustained long-term, debilitating, and permanent injuries, you must get help and file a personal injury claim, that claim must be managed correctly to determine who was liable, prove damages, and receive the compensation that injury victims are legally entitled to.
Regardless of the compensation you receive, nothing can reverse the damage that has been done by the catastrophic injury. But, compensation can make paying off massive medical bills much easier and allow you to live comfortably now and in the future.
If you or a loved one has suffered a serious or catastrophic injury in Orange County, call, Orange County injury attorney Chris Purcell at Purcell Law with offices in Santa Ana and Irvine. Chris represents clients throughout Orange County including Santa Ana, Tustin, Irvine, Garden Grove, and Anaheim; he's been defending the rights of victims for more than three decades.
WHAT ARE THE MOST COMMON INJURIES IN CALIFORNIA?
Chris Purcell handles a variety of personal injury cases including the following:
– traumatic injuries to the brain and spinal cord
– catastrophic back, shoulder, neck, knee, and leg injuries
– scars, burns, and disfigurement
– amputated limbs and bones that have been broken
– additional catastrophic injuries that cause permanent disability
LAWYERS CAN HELP TRAUMATIC BRAIN INJURY AND SPINAL CORD INJURY VICTIMS
Traumatic brain and spinal cord injuries are by far the most serious of any kind of injury because of the impact they have on the rest of your life. Traumatic brain injuries, also known as TBIs, can be either mild, moderate or severe. Mild TBIs, or concussions, may involve the loss of consciousness, but this is not true of every case. Moderate or severe TBIs, on the other hand, always lead to the loss of consciousness. In fact, some victims who have suffered moderate or severe TBIs may be unconscious for days, weeks or months.
Spinal cord injuries can lead to partial or total paralysis, depending on the location and the severity of the injury. Both brain and spinal cord injuries can affect your ability to work, have relationships with others, and function on a daily basis.
ORANGE COUNTY LAW FIRMS CAN SEEK JUSTICE FOR BURN VICTIMS
Severe burns are another type of catastrophic injury. Burns are most likely to occur in workplace accidents or because of defective products. Burns can be classified as either first, second, third or fourth degree depending on the extent of the injuries. Depending on the severity of the burn, you may need to be treated with skin grafting procedures, reconstructive plastic surgery, physical therapy, and rehabilitation. Some burns are so severe that they can damage not only the skin, but the tendons, bones and organs as well. It can take years to recover from severe burn injuries, which is why they are considered to be so catastrophic. Burn victims often suffer emotionally as well, especially if the burn caused any degree of disfigurement or scarring.
WHAT ARE OTHER TYPES OF CATASTROPHIC INJURIES?
Shoulders and knees are susceptible to injuries because they are mobile joints. In an accident, shoulders can be dislocated or the rotator cuff can be partially or completely torn. Knees, on the other hand, can be fractured or the meniscuses can tear, making it difficult to get around without a walker, crutches or a wheelchair.
Injuries to the neck and back such as pinched nerves, fractures and slipped disks are very painful and can cause extreme frustration since they can greatly impact your ability to get around on your own. They often require extensive physical therapy and rehabilitation to regain full range of motion.
AMPUTATION VICTIMS WILL NEED REPRESENTATION FROM EXPERIENCED ORANGE COUNTY PERSONAL INJURY ATTORNEYS
A victim may need to have his or her limb partially or completely amputated after a tragic accident. This is especially common in motorcycle or construction accidents, but it can happen at any time. Leg amputations can disrupt your everyday life and make it difficult for you to get around easily. Other amputations can impact your ability to do everyday tasks or retain your job if it requires use of your hands or arms. Although prosthetic limbs are available, many victims still suffer emotionally after losing a limb. Many amputation victims suffer from depression, anxiety and mood swings after an accident as they adjust to their new, vastly changed lifestyle.
If you or a loved one has suffered a catastrophic injury, whether it is a brain or spinal cord injury, burn, neck, knee, shoulder or back injury, or amputation, speak to experienced Orange County catastrophic attorney Chris Purcell right away. Chris Purcell can review the details of your case to determine if another party's negligence caused your injury. Compensation may be within your reach, but you need to take the first step—make the call to Chris Purcell today for a free legal consultation.
HOW CAN AN ATTORNEY HELP YOU AFTER A CATASTROPHIC INJURY?
Chris Purcell works diligently to improve the quality of life for his clients and their families. In Orange County, if you've sustained a serious or catastrophic injury in an accident caused by another party's negligence – a traffic accident, an accident suffered on the, a medical malpractice incident, or any other additional injury – Chris will fight hard against the insurance company to ensure you receive the full amount of compensation needed for your treatment, rehab, and additional expenses. If the injuries sustained force you to miss work, you will also need compensation to make up for that loss of income. While exact compensation is never guaranteed, especially considering how each case is unique, Chris Purcell knows how to handle insurance companies, protect your legal rights, and get you the compensation needed as well the vindication you deserve in catastrophic injury cases. Chris was part of the legal team that won California's largest-ever civil judgment in 2013 for victims of a disastrous trucking accident.
OUR ORANGE COUNTY LAW FIRM WILL HELP YOU GET YOUR LIFE BACK AFTER AN INJURY
If you've been seriously, catastrophically, or permanently disabled or injured in an accident in Orange County, Chris Purcell is committed to helping you get your life back. He has experience representing people in personal injury law cases involving pedestrian accidents, dog bites, product liability, motorcycle accidents, bicycle accidents, premises liability, and slip and fall accidents. Personal injury claims are handled on a contingency fee basis, so you pay no fees until Purcell Law recovers compensation for you. To schedule a free consultation with an Orange County personal injury attorney, call 714-884-3006 or contact Chris by email today.